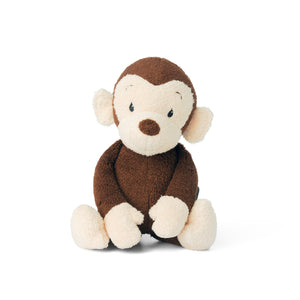 WWF Cub Club Mago The Monkey Brown with Squeaker
Did you know that a baby monkey is called an infant (yes, just like humans). Monkeys can understand written numbers and can even count.
Mago the monkey in brown measures 22cms/7ins
Suitable from birth
The World Wildlife Fund (WWF) Cub Club collection is made from the finest and softest materials available. WWF plush is the most eco-friendly plush in the world. It complies to the highest quality standards in the industry and is independently tested and for every plush sold a donation is made to your local WWF office to support their conservation efforts.
---
We Also Recommend